Plumbing Experts with a Special Interest in Providing Timely, Affordable & Honest Plumbing & Emergency Services
Plumbing emergencies can be a major headache and source of stress for homeowners. At Rocket Rooter, you will find smart, professional, and local, problem solvers who understand your plumbing issue and are dedicated to fixing it the right way.
"We boldly go where everyone has GONE before." We do the dirty work, so you don't have to!
At Rocket Rooter, our technicians work with local plumbers to service local homeowners. Local means fast, and when it's an emergency fast is what you need. A member of our team is available around the clock to help remedy your plumbing issue at any time of the day or night. We will be there whenever you need us, so please don't hesitate to reach out to us right away with your questions and concerns.
Call (253) 645-1209 or contact us online to request a free quote and learn more about the services we offer. Our team is available 24/7 for emergencies.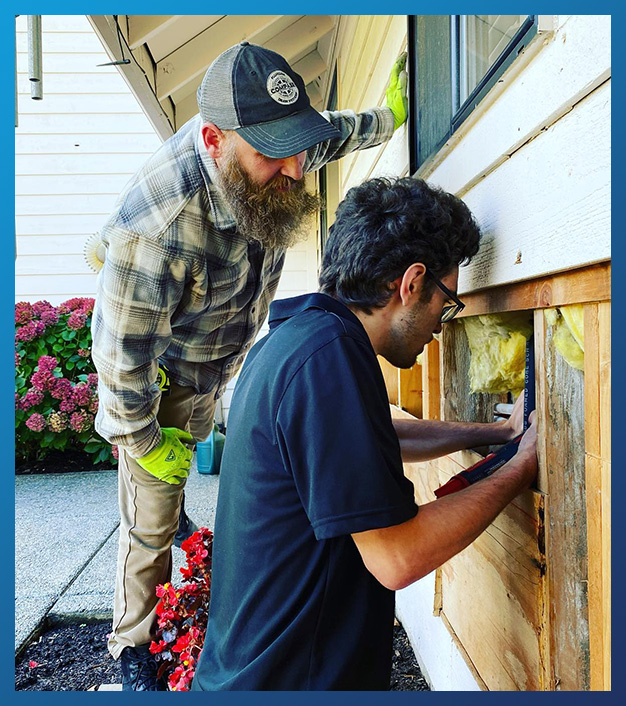 Rocket Rooter Can Handle All Your Plumbing Needs
Rocket Rooter is a full-service residential plumbing company capable of handling the full scope of plumbing projects with a specialized interest in providing homeowners with timely, affordable, and honest plumbing emergency services. We offer sewer pipe video inspections, industrial hydro jetting of clogged sewer lines, and utilize industrial cable machines to get the homeowner's waste system running in a timely manner. We also provide minor repairs to water and waste lines, offer sink and fixture installation and replacement, and provide a broad range of other plumbing services.
The Rocket Rooter Story
Rocket Rooter was launched in 2017 and immediately began providing professional quality residential plumbing services to property owners in the South Puget Sound.
Rocket Rooter is a Compass Plumbing & Drain Services brand. Compass Plumbing & Drain Services was founded in 2010 by Nick and Stephanie Mondrut in the city of Puyallup. The company is managed by Nick Mondrut (President of Field Operations) and Dillon Eugenio (President of Business Operations).
Nick has decades of plumbing experience managing several plumbing companies throughout the Western United States. Over the years, Nick has honed his plumbing trade as a technician but has now become more interested in growing the knowledge and expertise of his own employees.
In 2013, Dillon was added to the Compass family to manage the development and growth of the company. Prior to coming to Compass as a partner, Dillon was a project manager for a Seattle based general contractor.
Together, they work with local plumbers to provide timely, affordable, and effective plumbing repair to residential customers in Pierce County, Thurston County, South King County, and the surrounding areas.
Fixed Pricing With Options—Know the Exact Price of the Job Before We Start Work
Rocket Rooter technicians are equipped with high tech software and tablets to provide the best services, consistent pricing, and flexible options so you can choose the fix that is right for you.
Each technician has a tablet that organizes their work calendar, tracks their jobs, and houses our fixed pricing database. Our database has fixed pricing for commonly provided services and is vetted against local and national service plumbing prices on a quarterly basis. Consistent pricing means that you don't have to worry about hidden fees or if you're being taken advantage of.
Our technicians also have the ability to offer you multiple estimates to solve your problems. Our tablets are able to provide "good, better, best" options so that you can be in control of your solution and budget. Need a simple fix? We can offer repair, replace, or upgrade options. You may find that replacing the fixture is nearly the same price! We give you the option to choose so that you can do whatever is in the best interests of your home.
Hear From Our Happy Customers
"The tech came first thing in the morning. He was so nice and polite and informative! He told us what he was doing and gave us some suggestions to avoid any future problems. A great company for sure, we will definitely call them in the future! Thanks to the"

- Lisa B.

"The gentleman came to my house at about 4 am on an emergency. Got out of his bed to come and help, was very personable and informative and it was my pleasure to have him help my family out. such an amazing individual who knew what was happening the minute "

- Tanya M.

"Jeff was super friendly and explained everything he was doing as he was doing it. It was really cool to feel like I was in the loop and knew what was happening, and the price was totally fair. I will definitely call them again in the future if we need help"

- Rachel C.

"The whole time there putting up with my dogs barking and kids running around he handled it like a pro I would recommend and use him and his company again. Also want to thank the office for the incredible job they do. Thanks again for coming so quickly."

- Mary S.

"I was left standing in my driveway as he drove away, simply amazed at what I had just experienced. I simply could not say enough good about Gordon, his experience, the job he did, his service to me and my family, and mostly, the privilege that it was to ge"

- Brent M.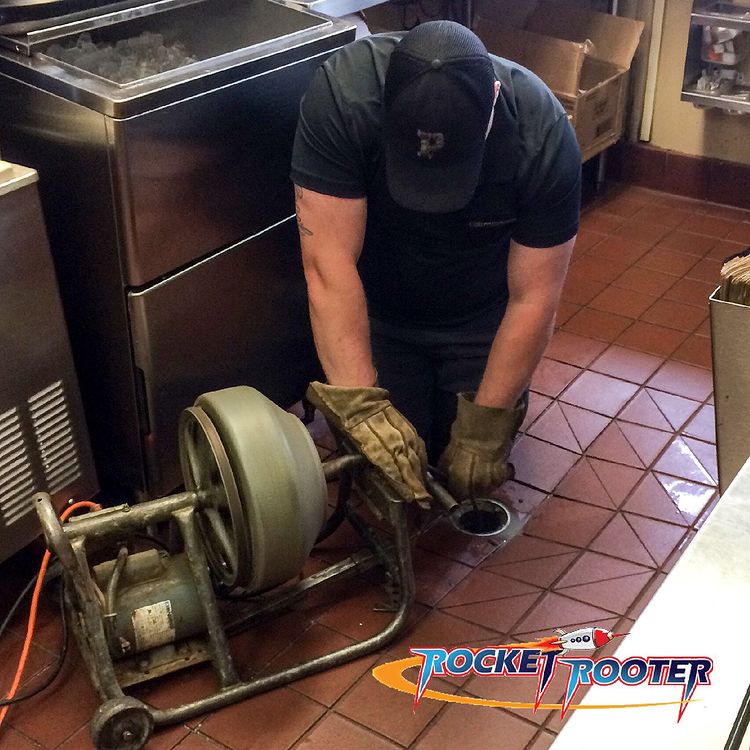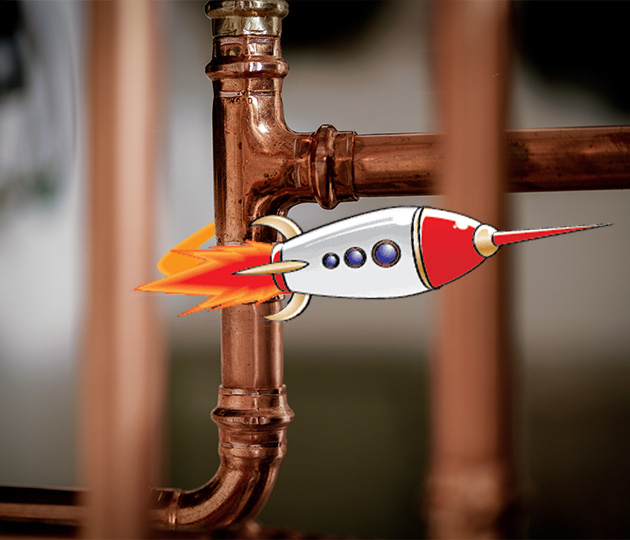 Setting the Standard for High Quality & Reliability
We are dedicated to becoming the standard by which all other plumbing professionals in South Puget Sound are measured. We provide premier customer service and plumbing solutions that raise the bar in our industry. On every job, our goal is to leave behind high-quality plumbing services that clients can rely on to work each day without fail. Your home plumbing systems touch every part of your home, so when they fail, you need fast and accurate solutions that won't break the budget.
Our customer service commitment means Rocket Rooter provides:
24/7 emergency services
Friendly and respectful staff
Trained technicians
Same day appointments
Speed and accuracy
The latest in job tracking technology
Transparent, upfront pricing and financing options
When customers think about our services, we want them to remember the excellent customer care and plumbing solutions they received. Our team offers everything from drain services to leak detection, and we do it with a smile. We are focused and determined to get the job done right the first time. When you work with our trained and experienced plumbers, you can expect educated plumbing professionals who are continuously innovating and growing to become masters in their craft.
If you need plumbing services, call us now! There's no good time for an emergency, so we're available around the clock to meet your plumbing needs. Call us at (253) 645-1209 or send us a message online to schedule a free estimate appointment.
Your Trusted Service Experts Since 1998
Emergency Services Available