 Puyallup Plumbing Fixture Services
Installing & Repairing Plumbing Fixtures in Pierce County, Thurston County, & Surrounding Areas
Your fixtures are some of the most essential components of your plumbing system. Not only are they the most visible parts of your primarily hidden piping network, but they encounter the most direct physical contact. In order to keep these critical elements in prime condition, it is important to seek out our team at Rocket Rooter any time you are facing a challenge with your fixtures.
Get in touch with us now at (253) 645-1209 to take advantage of our free estimates on our plumbing fixture services.
Ask Our Experts About Any Fixture Repair or Replacement
Because of all the human contact they receive on a daily basis, your faucets, showerheads, toilet flushers, and other fixtures tend to wear down much more quickly. If you ever notice that these critical parts have become loose or leaky, reach out to our team right away. We will first examine the components to see if they can be readily repaired, and then offer a replacement if it turns out that your fixtures are past the point of salvaging.
Outdoor Faucets (Hose Bibbs)
Hose bibbs are outdoor faucets that connect to the main water supply in your home. A leaking hose bibb can be an irritating problem and a source for excessive water waste. These components can also freeze and crack in the winter unless proper precautions are taken. Give Rocket Rooter a call, and we will determine the best way to deal with whatever problem you may have with your outdoor hose bibb, whether it's leak location and repair, outdoor faucet replacement, or the installation of a brand-new hose bibb in a convenient spot.
Kitchen Sinks & Fixtures
When your sink is not draining properly, or your faucet is leaking or damaged, it can be a major hindrance to everyday life. Whether your drain needs to be cabled, a leak needs to be repaired, or a fixture needs to be replaced, Rocket Rooter will diagnose and solve the problem!
In the meantime, here are a few tips to keep your kitchen sink functioning smoothly:
Once a week, pour boiling water down the drain to melt away any build-up of fat or grease
Refrain from emptying chemicals and harmful substances such as paint thinner or wax down your drain
Instead of disposing of grease down the drain, pour grease into used cans and throw them in the garbage
How to Unclog a Bathroom Sink?
If you've got a clogged bathroom sink, don't despair! Unclogging it doesn't have to be difficult or expensive. Rocket Rooter provides Puyallup plumbing fixture services to help with all of your home repair needs. With our expertise and knowledge on how to unclog a bathroom sink, you can be sure that the job will get done quickly and efficiently.
Our team of professionals is here to help you with any plumbing issue, from simple clogs to complicated repairs. We provide reliable service and use only high-quality parts and materials. With Rocket Rooter's Puyallup plumbing fixture services, you can rest assured that your plumbing issue will be handled professionally and with the utmost care. Contact us today to schedule an appointment for how to unclog a bathroom sink! We look forward to hearing from you.
Showers & Bathtubs
One of the most heavily used areas in a home, the bathroom, is a common zone for plumbing issues. Most of the shower and tub problems that arise here can be traced down to one culprit: An excess of escaped water, often from a loose connection within the system that is supposed to channel the water. These problems can include a leak in a water supply line, an issue in the drain system, water vapor damaging the surface of the interior of the walls, a crack within the framework of the tub and shower structures, or external damage to your walls. Rocket Rooter's experienced professionals will resolve any of these issues, as well as more extensive problems.
Toilet Services
If your toilet is leaking or damaged, or if the flushing mechanism is loud or doesn't work properly, you could be paying a lot of extra money in water bills. The accumulation of water around your toilet's base may even be damaging the very structure of your floors and walls. Rocket Rooter has all the equipment, parts, and expertise to tackle any toilet problem that you may be experiencing.
Simply call us today at (253) 645-1209 or contact us online when you are in need of the most effective Puyallup plumbing fixture services.
Why Your Neighbors Choose Us
Your Trusted Service Experts Since 1998
Emergency Services Available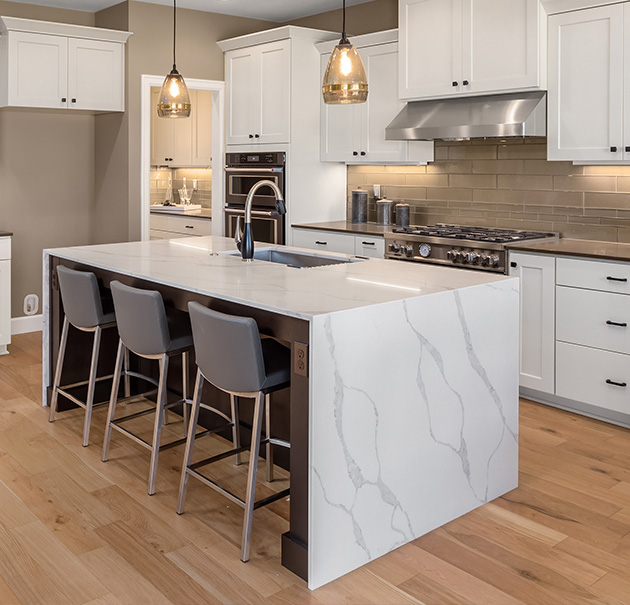 Our goal is always your total comfort and complete satisfaction!
- Rocket Rooter Team