Clogged Drain Experts in Pierce County, Thurston County, & Surrounding Areas
There is a good reason why our drain services are some of our most popular options
amongst residents seeking dedicated plumbing care. Your drains undergo a lot of use on a daily basis. Without them, how could you channel water in and out of your home for your most necessary tasks?
To keep your drains in tip-top condition, ask our team at Rocket Rooter about any of our services for:
Drain installation
Drain repair
Drain maintenance
No drain issue is either too big or too small for our drain cleaning pros to take care of. If you are experiencing issues with a clogged drain or are interested in scheduling a drain inspection, don't hesitate to reach out to our drain cleaning experts in Puyallup, WA today. Take a look at our customer reviews to see why families throughout Pierce County, Thurston County, and the surrounding areas trust us for all of their drain service needs.
---

Reach out to us online or give us a call now at (253) 645-1209 to take advantage of our complimentary estimates.

---
Drain Services You Can Count On
Because you use your drains so often, it is essential that the critical lines of your water system have been installed the right way from the beginning. You never want to discover that your drain is already backing up just a couple of hours after having it installed. At Rocket Rooter, we offer drain installations that are completely secure, so you can have peace of mind in knowing that your installation is going to last a long time.
How to Tell When Your Drains Need to Be Cleaned?
You should always be looking for signs that indicate that your drain needs to be cleared out. Our extensive cleaning care deep within your drains can remove a clog or even prevent a worse disaster, such as a broken drain, from occurring on your property.
Typical signs that your drains could use a thorough cleaning include:
The water is running very slowly
Your toilets have difficulty flushing completely
There are nasty smells of rotting food coming up from the drains
Multiple drains seem to be blocked
There are loud gurgling or bubbling sounds from the drains
Floor & Perimeter Drains
Many residential basements have one or more floor drains. You can usually find them near the washing machine and dryer or near the water heater. Another common place for residential floor drains to be located is near in-ground swimming pools. Rocket Rooter provides excellent service on installing, maintaining, and servicing your floor and perimeter drains.
Trust Our Technicians for Any Type of Drain Repair or Maintenance
Sometimes your drains suffer from an emergency leak caused by a natural disaster or human accident. In these situations, there is no way of predicting the problem until you have a full disaster on your hands. You will be relieved to discover, however, that our fully trained technicians are more than ready to provide rapid repairs to your drain, whether the breakdown occurs on the weekend or even on a holiday.
In addition to fast troubleshooting and repair, our team at Rocket Rooter also offers excellent maintenance plans. By keeping your drains thoroughly maintained, you can extend your plumbing system's lifespan, as well as be a safeguard from stressful emergencies in the first place.
What Are The Signs I Need Drain Cleaning Services?
How can I tell if my drain, shower, tub, or toilet is blocked or clogged? Water is supposed to go down, not up! If water is coming up out of a drain or toilet, you probably have a clog or blockage. We know, that seems obvious, but it's the truth. Water coming up out of a drain usually indicates that water is going into the same drain pipe a little farther down the line. This probably means more than one sink or drain is blocked or clogged.
1. Water collects in the bottom of the shower or sink
If water drains slowly or doesn't drain at all from your shower or sinks, something is blocking the drain. For bathroom sinks, including shower sinks, it's usually hair, and for kitchen sinks, especially kitchen sinks with food disposals, it's usually grease or food.
2. Toilet bubbling when the tub drains or the shower is running
Most drains in bathrooms share a main outflow pipe. If that outflow pipe isn't draining properly, air bubbles will sometimes form in the toilet. This can indicate a more serious problem than just a single drain clog. and may even point to a main sewer line problem.
3. Sink drains gurgle and bubbles when the dishwasher or washing machine is draining
This can indicate that the main drain from your kitchen or utility room is clogged or blocked. Most dishwasher and washing machine drains share a main outflow pipe with a nearby sink, and pipes that are properly cleared and leveled don't make bubbling or gurgling sounds! This can also indicate a more serious problem than just a single drain clog. and may even point to a main sewer line problem.
4. Water is present on the floor close to a bathtub or sink
Water always finds a way out, and if there is water present on the floor, that means that water isn't going where it's supposed to! This can indicate that a drain or main sewer line needs to be cleared. If left unattended, sinks, tubs, toilets, showers, or any other drain that water is escaping from can cause serious damage to the flooring, cabinetry, or even the structure of your home.
5. Rotten food smell
Nobody said plumbing was easy! A small of rotting food can mean that food is stuck somewhere in the drain pipe from your kitchen sink or disposal, and any food that is in your drain pipe will cause the drain to drain more slowly, and eventually stop.
Garbage Disposals
They're convenient, but we recommend that garbage disposals only be used sparingly. Garbage disposals chop food residue into small pieces, but they still contribute to clogs, because pipes are designed to drain liquids, not solids. Garbage disposals also make it easy to put materials that are very bad for your drains into your kitchen sink – grease, coffee grounds, egg yolks – all of which become solid when they cool down and impede the capacity of your pipes. Kitchen sinks with food disposals can clog twice as fast as those without, depending on what kind of food is put down the disposal over a period of years.
How to Clear a Clogged Drain?
Here is a list of steps to take to clear out your drains:
Fill the sink up partly with water
For double kitchen sinks, plug one of the drains with a wet rag
For bathroom sinks, plug the overflow drain
Use a cup plunger to try to push the clog through
Repeat a few times, and if it's going to work, it will!
For toilets, we recommend you use a flange plunger
Do Not Use Chemical Drain Cleaners
Chemical drain cleaners contain very harsh chemicals that will probably clear a simple hair or food clog in a sink, but can also severely damage your pipes, especially when used repeatedly. Believe it or not, carbonated cola contains a low concentration of carbonic acid, which can sometimes dissolve minor clogs, and regular white vinegar contains a low concentration of acetic acid, which can sometimes do the same.
If you have a toilet, make sure you use a flange plunger for better results. We recommend you stay away from using chemical drain cleaners, as they can be extremely harsh and cause corrosion of your pipes A good alternative is to clean the drain with a liter of dark-colored cola – yes, it really works!
How to Avoid Clogged Drains
Here are some ways to help ensure that you are avoiding clogging your drains:
Never pour grease down any drains.
Use drain screens in your kitchen sinks to catch food particles and prevent them from going down the drain
Use a drain screen in the shower to catch hair and prevent it from going down the drain.
Use the garbage disposal sparingly—avoid inserting foods such as potato peels, coffee grounds, and egg shells.
What if I Can't Unblock My Drains?
Sometimes drains in houses or apartments have been neglected for a long period of time, and the problem isn't on that you can solve yourself. Pipes can be broken, cracked, rusty, clogged, blocked, or corroded and sometimes they just need to be replaced. Sometimes clogged drains can be a sign of a main sewer line blockage. In any case, the sooner we address the problem, the less damage there will be.
That's where Rocket Rooter comes in! We'll be able to diagnose the exact problem – if you've got one drain blocked or clogged, or if you've got a more serious outflow or main sewer blockage or clog. Our licensed professional plumbers can solve any problem, and all our work is guaranteed.
Rocket Rooter has professional technicians and the right tools for the job to put your mind at ease. We will get your drains cleared and running freely again.
Suggested Reading:
---
Get in touch with us today at (253) 645-1209 or contact us online if you ever are looking for a same-day appointment for drain services in Puyallup.

---
Hear From Our Happy Customers
"The tech came first thing in the morning. He was so nice and polite and informative! He told us what he was doing and gave us some suggestions to avoid any future problems. A great company for sure, we will definitely call them in the future! Thanks to the"

- Lisa B.

"The gentleman came to my house at about 4 am on an emergency. Got out of his bed to come and help, was very personable and informative and it was my pleasure to have him help my family out. such an amazing individual who knew what was happening the minute "

- Tanya M.

"Jeff was super friendly and explained everything he was doing as he was doing it. It was really cool to feel like I was in the loop and knew what was happening, and the price was totally fair. I will definitely call them again in the future if we need help"

- Rachel C.

"The whole time there putting up with my dogs barking and kids running around he handled it like a pro I would recommend and use him and his company again. Also want to thank the office for the incredible job they do. Thanks again for coming so quickly."

- Mary S.

"I was left standing in my driveway as he drove away, simply amazed at what I had just experienced. I simply could not say enough good about Gordon, his experience, the job he did, his service to me and my family, and mostly, the privilege that it was to ge"

- Brent M.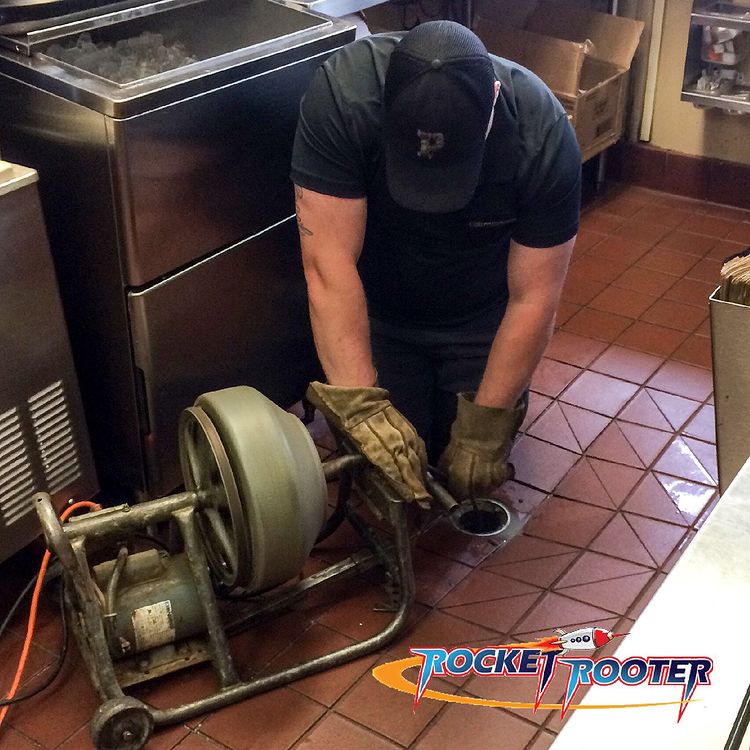 Your Trusted Service Experts Since 1998
Emergency Services Available