Clogged Drain Experts in Pierce County, Thurston County, & Surrounding Areas
There is a good reason why our drain services are some of our most popular options
amongst residents seeking dedicated plumbing care. Your drains undergo a lot of use on a daily basis. Without them, how could you channel water in and out of your home for your most necessary tasks?
To keep your drains in tip-top condition, ask our team at Rocket Rooter about any of our services for:
Drain installation
Drain repair
Drain maintenance
Reach out to us online or give us a call now at (253) 645-1209 to take advantage of our complimentary estimates.
$99 Drain Clearing See Details

Valid from Jan 1, 2022

- Dec 31, 2022
Installations You Can Count On
Because you use your drains so often, it is essential that the critical lines of your water system have been installed the right way from the beginning. You never want to discover that your drain is already backing up just a couple of hours after having it installed. At Rocket Rooter, we offer drain installations that are completely secure, so you can have the peace of mind in knowing that your installation is going to last a long time.
How to Tell When Your Drains Need to Be Cleaned
You should always be looking for signs that indicate that your drain needs to be cleared out. Our extensive cleaning care deep within your drains can remove a clog or even prevent a worse disaster, such as a broken drain, from occurring on your property.
Typical signs that your drains could use a thorough cleaning include:
The water is running very slowly
Your toilets have difficulty flushing completely
There are nasty smells of rotting food coming up from the drains
Multiple drains seem to be blocked
There are loud gurgling or bubbling sounds from the drains
Floor & Perimeter Drains
Many residential basements have one or more floor drains. You can usually find them near the washing machine and dryer or near the water heater. Another common place for residential floor drains to be located is near in-ground swimming pools. Rocket Rooter provides excellent service on installing, maintaining, and servicing your floor and perimeter drains.
Trust Our Technicians for Any Type of Drain Repair or Maintenance
Sometimes your drains suffer from an emergency leak caused by a natural disaster or human accident. In these situations, there is no way of predicting the problem until you have a full disaster on your hands. You will be relieved to discover, however, that our fully trained technicians are more than ready to provide rapid repairs to your drain, whether the breakdown occurs on the weekend or even on a holiday.
In addition to fast troubleshooting and repair, our team at Rocket Rooter also offers excellent maintenance plans. By keeping your drains thoroughly maintained, you can extend your plumbing system's lifespan, as well as safeguard from stressful emergencies in the first place.
Get in touch with us today at (253) 645-1209 or contact us online if you ever are looking for a same-day appointment for drain services in Puyallup.
Hear From Our Happy Customers
"The tech came first thing in the morning. He was so nice and polite and informative! He told us what he was doing and gave us some suggestions to avoid any future problems. A great company for sure, we will definitely call them in the future! Thanks to the"

- Lisa B.

"The gentleman came to my house at about 4 am on an emergency. Got out of his bed to come and help, was very personable and informative and it was my pleasure to have him help my family out. such an amazing individual who knew what was happening the minute "

- Tanya M.

"Jeff was super friendly and explained everything he was doing as he was doing it. It was really cool to feel like I was in the loop and knew what was happening, and the price was totally fair. I will definitely call them again in the future if we need help"

- Rachel C.

"The whole time there putting up with my dogs barking and kids running around he handled it like a pro I would recommend and use him and his company again. Also want to thank the office for the incredible job they do. Thanks again for coming so quickly."

- Mary S.

"I was left standing in my driveway as he drove away, simply amazed at what I had just experienced. I simply could not say enough good about Gordon, his experience, the job he did, his service to me and my family, and mostly, the privilege that it was to ge"

- Brent M.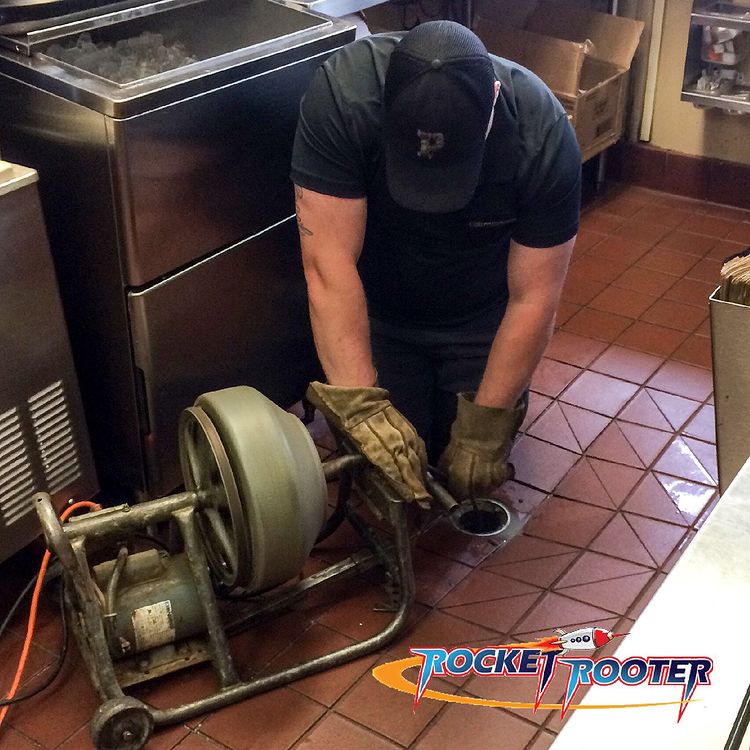 Your Trusted Service Experts Since 1998
Emergency Services Available