Puyallup Plumbing Services
24/7 Emergency Plumber in Pierce County, Thurston County, & Surrounding Areas
As a homeowner, there are so many different tasks you need to worry about on a daily basis. One of the most extensive is ensuring that your plumbing is working properly, which is a particularly massive job since there are so many components of your system that could have issues.
Reach out to us for excellent plumbing services, including those dealing with:
Backflow preventers
Floor and perimeter drain services
Garbage disposals
Leaking pipes
High/low water pressure
Outdoor faucets
Pressure reducers
Showers and bathtubs
Tankless water heaters
Toilet services
Water and gas line repiping
Water hammer arrestors
Give us a call today at (253) 645-1209 to feel the relief of having all your plumbing issues sorted by our specialists.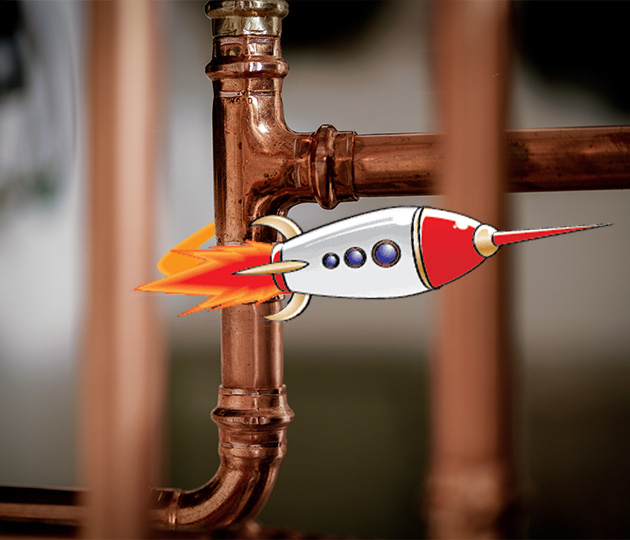 There are many reasons that pipes leak, ranging from old pipes completely giving out to more simple problems, such as loose joints that need to be retightened. Although many leaks are minor, some leaking pipes can quickly turn into a big hassle and lead to extensive water damage in walls, floors, and ceilings. You can count on Rocket Rooter to quickly find the problem at the source, repair your pipes, and prevent future problems, giving you peace of mind.
Water & Gas Line Repiping
Repiping your home with new water or gas piping can be an involved process. Rocket Rooter has the expertise, knowledge, and licensed and experienced plumbers to handle any size of repiping project for your home. Whether it's working on old lines or installing new gas lines for gas stoves, appliances, fireplaces, or outdoor barbeques, you can count on us to do the job right the first time.
General Piping & Repiping
From new piping installations to replacements for your old, corroded system, you can count on our dedicated team to provide trustworthy work like no other. We only utilize the safest, toughest products that have been proven to have the highest quality of durability on the market.
Backflow Preventer Repair & Replacement
Backflow devices are an integral part of your home's plumbing system. These devices protect your water from being contaminated by filthy wastewater accidentally flowing backwards in your system. Rocket Rooter will properly repair or replace failing devices, and then thoroughly test them to maintain the quality of your water.
Garbage Disposals
Garbage disposals are one of the most used appliances in the kitchen. Because they are used so often, they need occasional repairs and maintenance to keep them functioning smoothly. The most common problem with disposals is slow drainage or clogging. Rocket Rooter can clear the drain for you and get your kitchen fully functioning again in no time at all.
Getting Rid of Your Plumbing Problems Fast
At Rocket Rooter, our dedicated technicians want to put your mind at ease by taking away some of the burdens and stress. We are proud to offer emergency care, even for the most devastating plumbing situations you find yourself in.
Get in touch with us now at (253) 645-1209 or contact us online if you need 24/7 Puyallup plumbing services.
Hear From Our Happy Customers
"The tech came first thing in the morning. He was so nice and polite and informative! He told us what he was doing and gave us some suggestions to avoid any future problems. A great company for sure, we will definitely call them in the future! Thanks to the"

- Lisa B.

"The gentleman came to my house at about 4 am on an emergency. Got out of his bed to come and help, was very personable and informative and it was my pleasure to have him help my family out. such an amazing individual who knew what was happening the minute "

- Tanya M.

"Jeff was super friendly and explained everything he was doing as he was doing it. It was really cool to feel like I was in the loop and knew what was happening, and the price was totally fair. I will definitely call them again in the future if we need help"

- Rachel C.

"The whole time there putting up with my dogs barking and kids running around he handled it like a pro I would recommend and use him and his company again. Also want to thank the office for the incredible job they do. Thanks again for coming so quickly."

- Mary S.

"I was left standing in my driveway as he drove away, simply amazed at what I had just experienced. I simply could not say enough good about Gordon, his experience, the job he did, his service to me and my family, and mostly, the privilege that it was to ge"

- Brent M.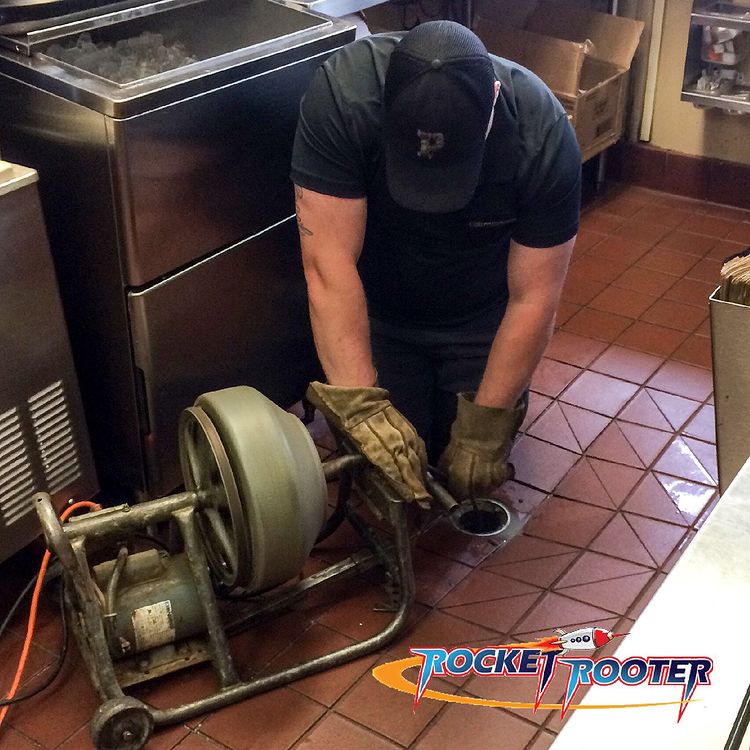 Your Trusted Service Experts Since 1998
Emergency Services Available