 Clogged and Blocked Sinks, Drains and Toilets
All drains develop clogs – and they can not only be a real inconvenience, but they can also indicate more serious problems.
Tips to Keep Your Drains Clear
How can I tell if my drain, shower, tub, or toilet is blocked or clogged? Water is supposed to go down, not up! If water is coming up out of a drain or toilet, you probably have a clog or blockage. We know, that seems obvious, but it's the truth. Water coming up out of a drain usually indicates that water is going into the same drain pipe a little farther down the line. This probably means more than one sink or drain is blocked or clogged.
$99 Drain Clearing See Details

Valid from Jan 1, 2022

- Dec 31, 2022
Water collects in the bottom of the shower or sink
If water drains slowly or doesn't drain at all from your shower or sinks, something is blocking the drain. For bathroom sinks, including shower sinks, it's usually hair, and for kitchen sinks, especially kitchen sinks with food disposals, it's usually grease or food.
Toilet bubbling when the tub drains or the shower is running
Most drains in bathrooms share a main outflow pipe. If that outflow pipe isn't draining properly, air bubbles will sometimes form in the toilet. This can indicate a more serious problem than just a single drain clog. and may even point to a main sewer line problem.
Sink drains gurgle and bubbles when the dishwasher or washing machine is draining
This can indicate that the main drain from your kitchen or utility room is clogged or blocked. Most dishwasher and washing machine drains share a main outflow pipe with a nearby sink, and pipes that are properly cleared and leveled don't make bubbling or gurgling sounds! This can also indicate a more serious problem than just a single drain clog. and may even point to a main sewer line problem.
Water is present on the floor close to a bathtub or sink
Water always finds a way out, and if there is water present on the floor, that means that water isn't going where it's supposed to! This can indicate that a drain or main sewer line needs to be cleared. If left unattended, sinks, tubs, toilets, showers, or any other drain that water is escaping from can cause serious damage to the flooring, cabinetry, or even the structure of your home.
Rotten food smell
Nobody said plumbing was easy! A small of rotting food can mean that food is stuck somewhere in the drain pipe from your kitchen sink or disposal, and any food that is in your drain pipe will cause the drain to drain more slowly, and eventually stop.
Garbage Disposals
They're convenient, but we recommend that garbage disposals only be used sparingly. Garbage disposals chop food residue into small pieces, but they still contribute to clogs, because pipes are designed to drain liquids, not solids. Garbage disposals also make it easy to put materials that are very bad for your drains into your kitchen sink – grease, coffee grounds, egg yolks – all of which become solid when they cool down and impede the capacity of your pipes. Kitchen sinks with food disposals can clog twice as fast as those without, depending on what kind of food is put down the disposal over a period of years.
Can I Unclog My Drain Myself?
MAYBE!
Plumbing is not necessarily as simple as it seems, and every situation is different.
How to Clear a Clogged Drain
Fill the sink up partly with water
For double kitchen sinks, plug one of the drains with a wet rag
For bathroom sinks, plug the overflow drain
Use a cup plunger to try to push the clog through
Repeat a few times, and if it's going to work, it will!
For toilets, we recommend you use a flange plunger
Do Not Use Chemical Drain Cleaners
Chemical drain cleaners contain very harsh chemicals that will probably clear a simple hair or food clog in a sink, but can also severely damage your pipes, especially when used repeatedly. Believe it or not, carbonated cola contains a low concentration of carbonic acid, which can sometimes dissolve minor clogs, and regular white vinegar contains a low concentration of acetic acid, which can sometimes do the same.
If you have a toilet, make sure you use a flange plunger for better results. We recommend you stay away from using chemical drain cleaners, as they can be extremely harsh and cause corrosion of your pipes A good alternative is to clean the drain with a liter of dark-colored cola – yes, it really works!
How to Avoid Clogged Drains
Never pour grease down any drains.
Use drain screens in your kitchen sinks to catch food particles and prevent them from going down the drain
Use a drain screen in the shower to catch hair and prevent it from going down the drain.
Use the garbage disposal sparingly—avoid inserting foods such as potato peels, coffee grounds, and egg shells.
What if I Can't Unblock My Drains?
Sometimes drains in houses or apartments have been neglected for a long period of time, and the problem isn't on that you can solve yourself. Pipes can be broken, cracked, rusty, clogged, blocked, or corroded and sometimes they just need to be replaced. Sometimes clogged drains can be a sign of a main sewer line blockage. In any case, the sooner we address the problem, the less damage there will be.
That's where Rocket Rooter comes in! We'll be able to diagnose the exact problem – if you've got one drain blocked or clogged, or if you've got a more serious outflow or main sewer blockage or clog. Our licensed professional plumbers can solve any problem, and all our work is guaranteed.
Call Rocket Rooter now at (253) 987-5539 or you can use the form on the right to contact us. We'll send a professional, licensed plumber over to help right away!
Rocket Rooter has professional technicians and the right tools for the job to put your mind at ease. We will get your drains cleared and running freely again.
Why Your Neighbors Choose Us
Your Trusted Service Experts Since 1998
Emergency Services Available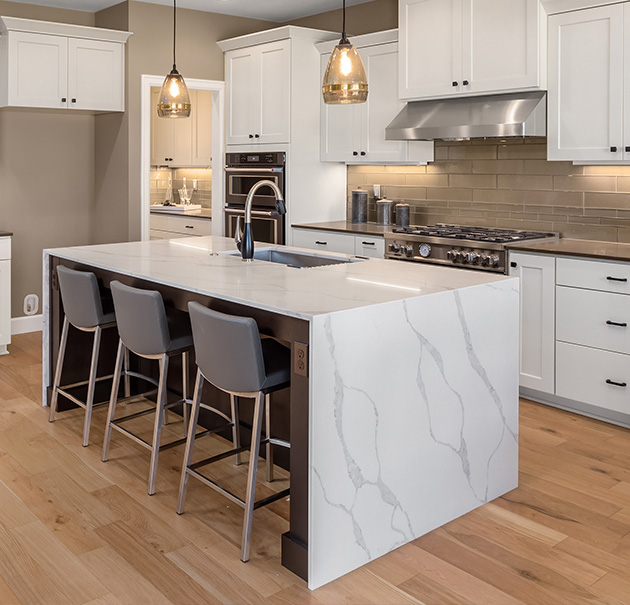 Our goal is always your total comfort and complete satisfaction!
- Rocket Rooter Team