Clogged drains are typically what people think of when they think about plumbers, but we know that calling us to deal with clogged or slow drains can be inconvenient and expensive. We want to help you avoid unnecessary drain work, so we've put together this post containing 1) good preventative measures 2) drain maintenance and 3) what not to do with drains!
PREVENTATIVE MEASURES
"An ounce of prevention is worth a pound of cure." This adage is definitely true when it comes to drain maintenance. Here are some easy tips and household hacks that can save you time and money.
Install drain strainers
Common areas that you should have a strainer would be kitchen sinks, bathtubs/ showers, and washing machine drain pipes. Everything that isn't water or water-soluble tends to get stuck in your pipes and can contribute to draining problems.
Collect grease, don't flush it down the sink!
Warm grease flows down the drain but it congeals as it cools and collects on the sides of your pipes. Eventually, your drain will slow and become clogged as other material gets stuck in the congealed grease. A better habit is to keep a metal can near the sink and pour out your cooking grease into the container and wipe as much of the remaining grease as possible into the garbage using a paper towel.
Use your garbage disposal sparingly (or not at all)
As often as possible scrape food wastes directly into the garbage or into a container to be composted. Although the food is ground up it is still dense. Avoid using the disposer on any meat products as you'll create grease issues as stated above.
Only flush toilet paper!
There is no such thing as "flushable wipes." So-called flushable wipes do not dissolve quickly enough to be considered flushable and cause hundreds of clogs we deal with every year. Dental floss, Q-tips, makeup cotton pads, etc. will get stuck in your pipes and should be disposed of in the garbage, not the toilet!
DRAIN MAINTENANCE TIPS
No matter how carefully and diligently you brush your teeth, you need a professional cleaning a couple of times a year. The same goes for your plumbing. Here are some things you can do to keep your drains running fast and clean.
Periodically flush your drains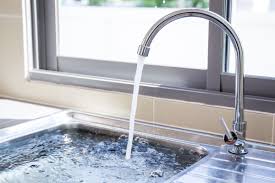 Pipes self-clean when large amounts of water are flushed down the system. From time to time it is smart to create a large flow by filling a kitchen sink with warm water, and draining it while also flushing toilets. This action will help loosen hardened debris on the interior of the pipes. People recommend vinegar and baking soda and that's fine, too, but at a minimum, flush with water every few months.
Clean out bathroom sink drains and tub drains
These are two drains that are particularly susceptible to clogging from hair bands, hair, and another miscellaneous object that find their way around the sink. Do yourself a favor and look up and pick up a Zip-It Drain Tool (zipitclean.com).
Use enzymes
Rocket Rooter recommends and only uses the professional-grade product BioLine (biolinedrain.com). Products like BioLine are an environmentally safe (and plumber safe) bacteria that breaks down grease, fats, oil, soaps, and detergents. We recommend using BioLine on all your drains twice a year.
WHAT NOT TO DO
These important tips will help you avoid costly and potentially hazardous situations when trying to clear your own drains.
HOT water is a no-no
Some DIY websites recommend flushing a blocked toilet with a bucket of boiling water. Unless you want a cracked toilet and the foulest cleanup experience of your life you might want to rethink this advice. If the porcelain is cold the shock from the scalding water can crack the bowl. Wost modern drain pipes are plastic (PVC or ABS) and are susceptible to damage, warping, and becoming brittle from the high temperatures.
Don't use drain cleaners! Caustic chemicals hurt pipes, tools, and people
Sure, chemical treatments sometimes work to clear blockages, but what happens when they don't? Either the homeowner or a hired plumber will need to unclog the drain using their tools and hands. Save your tools and skin by avoiding these products altogether.
Don't get in over your head
Plumbing isn't rocket science, despite the Rocket Rooter name, but you can get in over your head and cause flooding damage or get tools stuck in pipes if you're unfamiliar with your plumbing system. Here are a couple of tips: Be sure that you know where the main water shutoff for the house is; consult an expert about any work you intend to do yourself, and keep Rocket Rooter's phone number handy – (253) 645-1209. We're available 24/7 to help if things get a little out of