Puget Sound Energy and Tacoma Power are offering a $500 rebate to homeowners who choose to swap out their electric water heaters for a new heat pump water heater! Why would you consider the switch? Here is a chart showing the savings you can take advantage of if you switch to a heat pump water heaters vs. a standard electric water heater.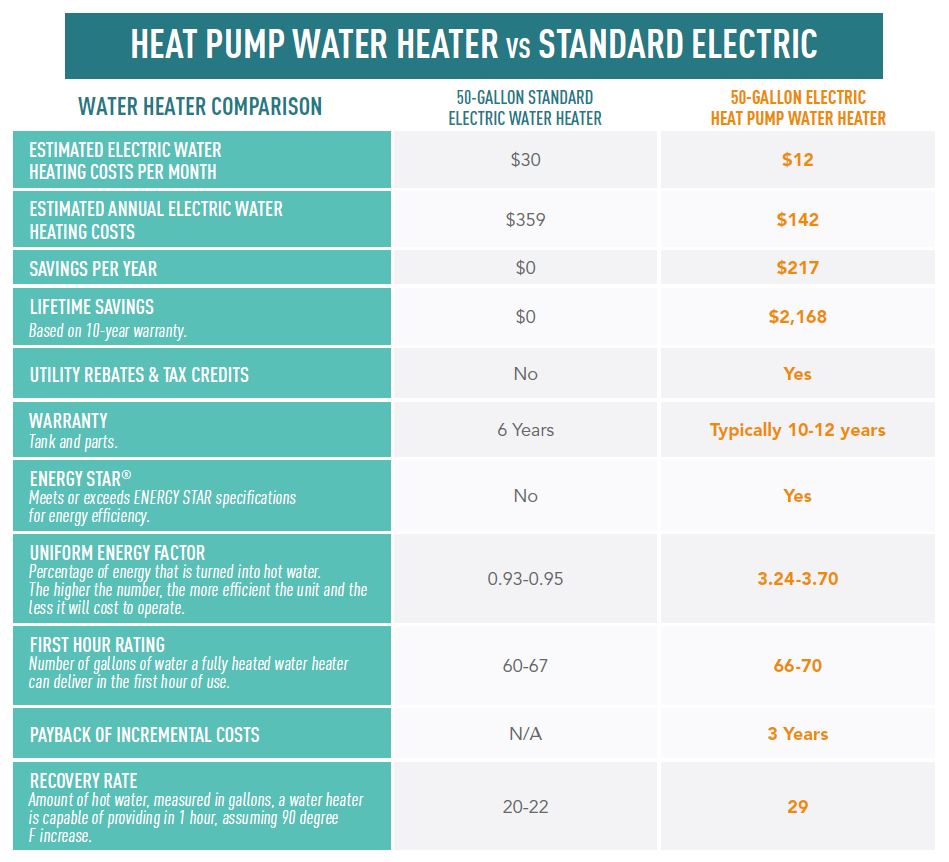 Rocket Rooter is partnering with our local suppliers, the Northwest Energy Efficiency Alliance (NEEA), and local utility companies to provide knowledgeable support and information for all our customers to help you decide if a heat pump water heater can help save your family money.
This initiative is universally backed by utility companies, manufacturers, and federal and local governments because of the environmental impact this simple swap out can save in energy. The heat pump system is 60% more efficient than the standard electric water heater and your water heater is the single largest energy hog in your house… by far!  Heat pump water heaters use about 1/3 of the electricity of traditional electric water heaters. That saves you money! They even pay for themselves in just 36 months!
You are an ideal candidate for an energy savings swap out if:
You currently have an electric water heater in need of replacement
Your water heater is located in a garage, basement, or another unheated area
HOW ROCKET ROOTER CAN HELP
Along with the $500.00 rebate, Rocket Rooter offers multiple on-the-spot financing options to make your purchase feasible, even in emergency situations. Upon approved credit, you may qualify for a 24-month 0% interest loan or one of two dozen different financing options. You can expect to save thousands of dollars in utility costs over the lifetime of the unit in comparison to a standard water heater.
Let Rocket Rooter evaluate your current water heater and help you make the switch to a heat pump water heater! Contact us today.